I'm one lucky swapper to have Kerry as my partner. I LOVE the runner she sent. Absolutely fabulous. I think I'm not going to put it on my dining room table though. I'm going to put it on the table in the foyer so more people can see it. Yeah. It's THAT awesome.
I mean just LOOK at it!
She also sent so many goodies :) Cupcake decorating stuff and ...hot cocoa! yum yum yum! I had to hide it because my kids immediately started begging for some. Sorry, not sharing :D
Oh the big tuck in was this piece of awesomeness: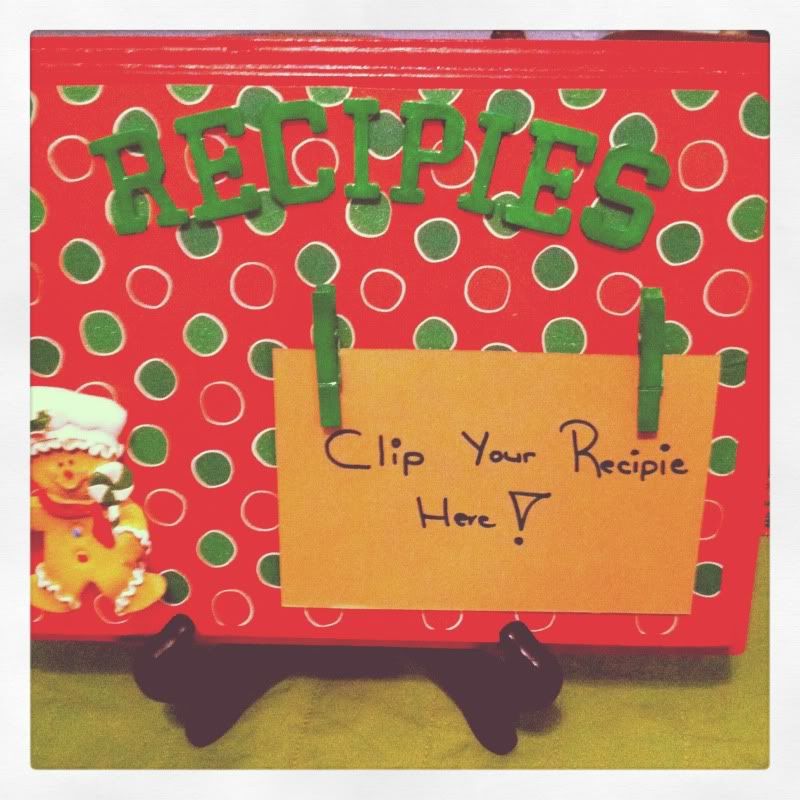 A recipe holder! LOVE LOVE LOVE everything.
thank you so much!