My swap sister should get her apron on Monday.
I was late in sending it because I was waiting for a fantastic vintage item I ordered for her 3 weeks a go.
I paid extra for priority shipping but the shipper messed up and sent it 3rd class which take 4 to 5 weeks to get to Alaska.
I still have yet to receive it but could not hold off any longer.
So I had to be creative and had some vintage 1960's fabric that I made chaneal goodness with.
Here is a sneak peek at the apron.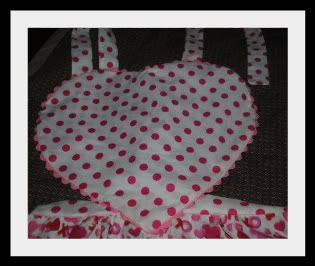 I hope she likes it!!